Face Mask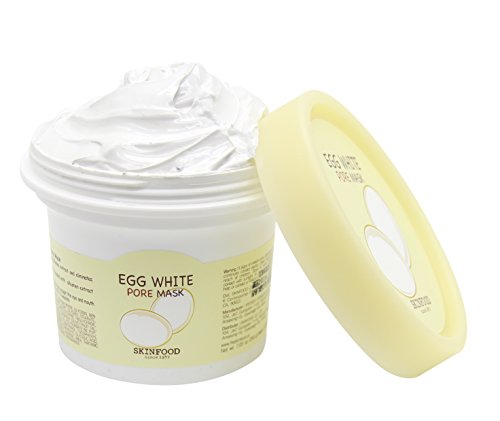 Egg White Pore Mask
By Julia Loughlin 
A new recent discovery of mine has been the Skinfood Egg White Pore Mask. This Korean Skin care wash off mask is white in color and thick in consistency.
I start off by washing my face with warm water before applying to my skin. Once on my face beings to slightly tingle and slightly tighten. The smell of this product is light despite being made from egg-whites it is surprisingly delightful.
After leaving it on for 10-15 minutes, I use cold water and begin to massage it into my skin, once the product is less firm. I then use a damp washcloth to remove the rest of the mask. Once fully removed my skin feels smooth with noticeably smaller pores. I also noticed that despite the tightening effect, my skin feels plump not drying, which is a problem I frequently find in masks.
This face mask is definitely one I recommend purchasing especially with its affordable price of $10.50 at Ulta Beauty.