Bad Boys For Life Movie Review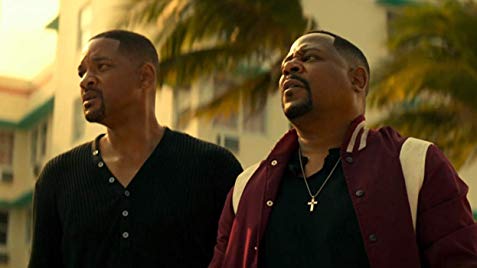 Mid-2019 might have been the peak of the Keanu Reeves' "Keanuassance," but with "Aladdin," grossing over a billion worldwide, "Gemini Man," and Disney/Fox's "Spies in Disguise" released months apart, Will Smith is sure to continue 2020 with his, along with the other half of the "Bad Boys for Life" duo, Martin Lawrence. 
The 1995 release of Michael Bay's "Bad Boys" became a hit that warranted a sequel which was released in 2003, "Bad Boys II." Now, 17 years later, comes the third installment.
Becoming the highest grossing film of January 2020, Will Smith and Martin Lawrence deliver a film that is worth the wait. With visually stunning action choreography and over-the-top comedy, "Bad Boys for Life" is a reminder of what blockbuster franchises such as "Fast and the Furious" once were. 
It is exciting to note that "Bad Boys for Life" is planting the seeds to a new blockbuster phenomenon. 
Smith and Lawrence provide excellent chemistry and continue the relationship built in prior films. Although both actors are in their early fifties, the film seemingly feels like a direct continuation in terms of relationship and style in the franchise.
Michael Bay's signature cinematic feel is lost in this film as he is no longer associated with the film, only to the extent of a cameo. Regardless of the connection with Bay, the Muslim-European collaborative directing duo from FX's show "Snowfall," Bilall Fallah and Adil El Arbi, deliver a strong studio film.
Their impressive debut on the big screen even has Marvel Studios interested in them as creative partners. Fallah and Arbi work to build strong characters and equal representation across the entirety of the film. 
Casting director Mary Vernieu does a wonderful job at creating a very diverse group of individuals who deserve to be on screen: Vanessa Hudgens, Alexander Ludwig, Charles Melton, Paola Nunez, Jacob Scipio and Kate Del Castillo. There is no tokenism. 
After "Gemini Man," Smith plays more of a supporting role but takes on most of the action sequences. His comedic timing and emotional push is delivered impressively for a comedy action film.
Lawrence's comeback to the big screen since the "Big Momma" franchise is amazing. For an actor to leave a profession, or at least hide in the shadows, and return to make an impactful performance is incredible. 
The supporting team in the film is solid, including the cameos from musical artists Nicky Jam and DJ Khaled. Each cast member has their own moments and executes their job without much effort.
"Bad Boys For Life" is worth the watch if you are craving a fun time at the theatres. 
RATING- 
4/5 
Director-  Bilall Fallah, Adil El Arbi
Cast- Will Smith, Martin Lawrence, Paola Nunez, Kate Del Castillo
Sebastian Guzman