10 Disney+ Movies to Watch While Staying at Home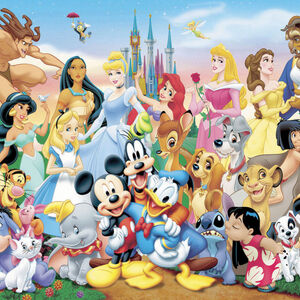 10 Disney+ Movies to Watch While Staying at Home
1. "The Aristocats" (1970)
This classic cartoon, set in the romantic city of Paris, features a family of four cats trying
to find their way home to their owner. This cartoon is sure to warm your heart as these
kittens roam around the busy streets of Paris.
2. "The Sword in the Stone" (1963)
Based on the legend of King Arthur, this cartoon shows a glimpse of Arthur's difficult
childhood before he became the King of England. Every adventure and hardship Arthur
faces teaches him the right way to govern England. Enjoy this classic tale of emerging
adulthood and responsibility.
3. "The Parent Trap" (1998)
If you're looking for a movie with schemes, laughter, and love, then this is the movie for
you. "The Parent Trap" is the more modern version of the 1961 original with many plot
twists to keep you anticipated throughout the entire film. The film tells the tale of
identical twin sisters who are trying to get their divorced parents back together after many
years.
4. "Big Hero 6" (2014)
This action-packed film filled with comedy and love shows its viewers the legacy of a
person, even after they pass on. The movie is sure to fill your heart with joy as it shows
the life of a teenaged boy and his recently deceased brother's robot.
5. "Toy Story 4" (2019)
The much-anticipated conclusion to the animated saga of "Toy Story." Join the original
characters and more on a magnificent journey of change and friendship as they navigate
the world outside of home.
6. "Onward" (2020)
This just in: "Onward" is already streaming on Disney+. This cartoon joins two
teenaged elf brothers who commence on a magical adventure to spend one more day with
their late father. This tale will make you laugh, smile, and feel completely joyous by the
end of it.
7. "Frozen II" (2019)
If you enjoyed the heartwarming, sweet, and spectacular adventure in "Frozen," then you
will love "Frozen II." This sequel takes you on a journey to the past, as sisters Anna and
Elsa find the truth and reason to Elsa's powers.
8. "Stargirl" (2020)
Are you looking for a sweet teen romance with themes of maturity and adulthood? Then
"Stargirl" is just the movie for you. An uplifting and free-spirited girl joins a new school
and makes an impactful difference on many students, but especially one boy whom the
story is wrapped around.
9. "Ratatouille" (2007)
Funny, entertaining and priceless. "Ratatouille" is a sweet and humorous tale following a
rat who "knows how to cook." This cartoon is sure to make you laugh and enjoy yourself
as you join a rat on his journey of becoming a cook.
10. "Alice in Wonderland" (2010)
The live-action version of Lewis Carroll's novel, Alice's Adventures in Wonderland, is
eerie and filled with exhilarating plot twists. See Alice's journey as she encounters both
good and evil on her journey through Wonderland and what her destiny awaits for her.
Kristen Marshal