The Start of a New Chapter: Retirement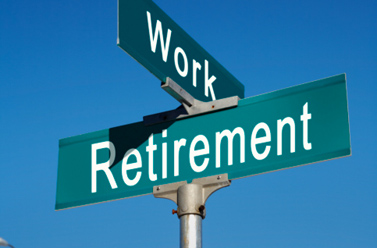 Teachers dedicate a large portion of their time to help students work toward a life filled with promised success. Have you ever wondered what their lives look like after they retire?
At Hoover High School, teachers are very hard working both during and outside of work. Brian Crosby, Genoveva Cervantez, and Rose Samore are only one of the many teachers that represent just that; with one similarity of recent retirement; which affected their lives greatly.
Crosby had recently retired in June of 2020. He started working in September of 1989, which added to a total of 31 years of teaching. At Hoover, Crosby taught English and was also the Journalism Advisor.
In his young adulthood, he never really expected to be a teacher — it wasn't his ultimate goal. Yet as he became a teacher and taught through many years, he started to get familiar with it.
"As I grew into being a teacher, I realized that what kept me in teaching, were those things- were the students, and trying to make the world a better place; and all that idealistic stuff became true for me towards the end of my year," said Crosby. He made sure to make his classes entertaining and teach the class in a unique way which made it both memorable for him and the students.
When Crosby retired, he had plans to travel and spend quality time with his family- like going out to eat. But now due to the pandemic, Crosby was limited to what he could do. He spent most of his time doing simple things such as walking his dog. He has also been working on his book that talks about his career and personal life.
Similar to Crosby, Cervantez also retired in June of 2020. She began teaching Physical Education in October of 1995 and continued on for 25 years. As a teacher, she mainly focused on teaching students how to stay active and the importance of staying healthy in their life.
"Watching the kids, you know, actually accomplish something that they didn't think they would accomplish," Cervantez said. "You know the joy that I would get from that was so cool. Like hitting a softball it's like 'Oh my God, I hit the ball! I hit the ball!' They get all excited and I'm like 'You hit the ball..how about that! I knew you could hit it, you just got to believe in yourself."
Little things like that made her happy.
Now during this quarantine, Cervantez has been doing activities that have her own in-home "vacation."
She does activities such as playing her guitar, hanging out with her friends, watching movies, and also doing her daily chores. Cervantez says that she gets through her days by doing "simple tasks."
Unlike Crosby and Cervantez, Samore has had two years of retirement since she left Hoover in 2019. When she was at Hoover, she taught Math for two years, then became a Counselor for the next 18 years. She started in 1999 and had worked at Hoover for 20 years; and she was also a long-term substitute for three years prior to working there.
Adjusting to her new lifestyle after retirement was not hard for Samore as she knew what she would do with her time; and that was to spend it with her children and grandchildren.
With all her free time, she now gets to visit her children and grandchildren who live out of town. Not being at school and helping students, however, does make her miss her job.
When asked if there were times that she felt nostalgic about teaching or being at work, Samore responded with "I realized how much I miss teaching math when I was helping my granddaughter with her homework during a Facetime call."
Although neither one of these teachers had to experience teaching with distance learning themselves, they still had some comments to make about their opinions on it.
Samore had mentioned that she "used to think that distance learning was the way of the future because students these days are so attached to their technology, but I now realize that I underestimated the great value of in-person learning."
Crosby had also agreed with Samore when she said that the personal connection was missing between the teachers and the students through the screen as in-person classes create a better bond between them.
Samore stated, "Working with high school students always brought amazing ideas, thoughts, and conversations to share. I learned a lot from all my students over the past 20 years."
Her reflection on her teaching years can similarly be expressed on behalf of all the teachers and staff who worked at Hoover.