Grad Nite cancelled
Magic Mountain announces the cancellation of their 2021 event, months after Disneyland did the same.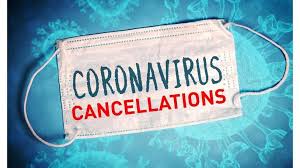 In light of the COVID-19 pandemic, Magic Mountain announced on Tuesday that it had cancelled the 2021 Senior Grad Nite, three months after Disneyland made the same decision.
Each year, Disneyland and Six Flags host a Graduation Nite for seniors across the state to celebrate their accomplishments with their fellow classmates. Following the 2020 cancellation, park officials released statements explaining the difficult decision to cancel the event this year as well. 
"I have the difficult task to share that Six Flags Magic Mountain's Grad Nite '21 has been canceled," William Hoh, a Six Flags representative, e-mailed in a statement. "Six Flags Magic Mountain is looking forward to the day when the park can re-open safely and resume normal park operations as well as special celebrations including Grad Nite."
Disneyland released a similar statement in November, claiming that state guidelines don't allow for the theme park's reopening.
The cancellation of in-person events, due to the pandemic, has left the senior class discouraged and upset. 
"I feel that the cancellation of Grad Nite, along with the rest of our senior activities and sports seasons, is depriving us from any joy in our last year of high school," said Hayk Torosyan, a senior at Hoover. "I wish we could plan in-person events, but I understand that it is also important to follow guidelines associated with the pandemic to keep us all safe."
Despite all the difficult decisions the pandemic has caused many to make, the senior student body is staying optimistic in providing the class of '21 a special senior year experience.
"ASB has been working hard to make the best out of the situation at hand," said Lucas Omori, senior class co-president. "Even though we have faced many challenges this school year, we hope to plan Covid-safe events for the remainder of the year to celebrate our seniors."