California Vaccination Eligibility Increased to 16 or older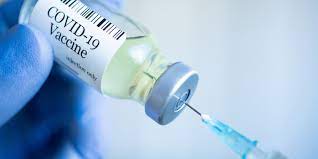 Governor Gavin Newsom said that starting April 15th, everyone over the age of 16 will be eligible to receive the COVID-19 vaccination. This is thanks to an expected increase in the supply of vaccines. Newsom has also said that the vaccine will be eligible for everyone over the age of 50 starting on April 1st. 
About a third of adults in most counties in California have been vaccinated and most of the Hoover teachers  have been vaccinated in the past few weeks. With eligibility opening up to most students, Hoover could potentially see a return to in person schooling in April. 
Newsom and his team have said that they want to ensure that anyone eligible for vaccination will be given a vaccination. They have said that they have been taking down barriers to vaccination, whether they be documentations or other paperwork.
Dr. Mark Ghaly, California's Health and Human Services agency committee, has said that the only requirement that he wants to place is that the people being vaccinated are 16 years or older, that they are not vaccinating children. 
Vaccinations are expected to reach 3 million a week doses by the end of April, a big jump from the 1.8 million doses a week currently.