Hoover cruises past Glendale
Tornado JV football team uses strong start en route to 27-0 victory Thursday at home.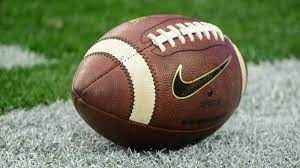 For the first time in more than a year, the Hoover and Glendale junior varsity football teams met on a football field to play a game. With actual fans. And referees. In the midst of a pandemic. 
Last March, Covid-19 disrupted the Hoover High football team's conditioning season, but that didn't stop them from continuing their practices over Zoom. 
The Tornadoes' home game against Glendale on Thursday afternoon was the epitome of their motto "Hard Work Pays Off."
Hoover took an early 13-point lead, had four playes score a touchdown and cruised to a 27-0 victory against the Nitros.
"I am very proud of our guys, they have been working hard since June, from virtual to in person they have given it their all," said Hoover Coach Azad Herabidian. 
Hoover freshman, Joseph Dizon, scored his first touchdown in the second quarter and helped lead the team to victory. Ethan Davis, Jadon Matela and Ahcuxtal Vilchis Blaney also score a touchdown for Hoover.
"I have loved being part of the Hoover team and am proud of how far we've come even with the Covid restrictions," Dizon said.