Seniors enjoy Sunrise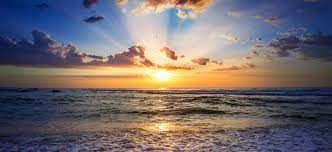 The annual Senior Sunrise at Hoover High was a giant success. For the first time since the pandemic shut down Hoover, the class of '21 was able to gather back on campus to enjoy the sunrise, burritos, and each other's company. 
Due to the pandemic, state guidelines issued a 100-person capacity for the event, resulting in two time frames to attend. The first group arrived from 6:30-7:30, and the second group from 8:00-9:00. Students were also required to wear a mask and practice social distancing. 
Regardless of the regulations, students experienced a morning of excitement and fun. The school provided breakfast burritos from Corner Cottage while ASB played music for the attendees to enjoy. The seniors joined each other on the football field to catch up, participate in different games, or even to converse with some of their teachers who also attended the event.
"I'm glad everyone gets to be back on campus for a little bit," said Mr. Clemons, a Hoover teacher. "We're spaced out, but everyone's having a blast."
Following the great turn-out,  students took the day off for Senior Ditch Day. While some stayed at home to enjoy their day off, many gathered at the beach. 
"I loved seeing all these people, I haven't seen them in over a year," said Ani Eulmessekian, a senior at Hoover. "It felt like we're back at school. Everyone felt so happy and cheerful."