Tornados win second straight game
Hoover defeats Lynwood, 20-13, to improve to 2-0 on season for the first time since 2016.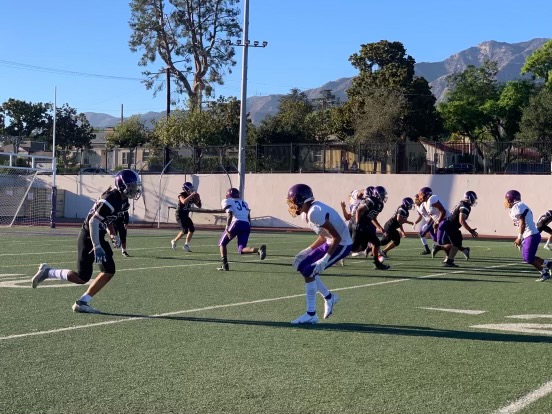 The Hoover High football team claimed its second straight win to start the season, defeating Lynwood, 20-13, on Friday night at Hoover. The win follows the season-opening 64-24 victory against Mark Keppel.
The last time Hoover started the season with a record of 2-0 was in 2016, when the team pulled a win against Hacienda Heights Wilson High (28-13), and dominated Sotomayor High by a score of 55-0.
A multitude of players on the Hoover football team were deemed unfit to play Friday night due to exposure to Covid-19 at the school. However, the absence of key players did not stop Hoover from prevailing. 
"We were mentally drained, but we overcame adversity," Hoover quarterback Ethan Davis said.
By the end of the first quarter, Hoover was in the lead, 7-0. However, by the end of the first half, Lynwood shifted the tides and turned the score and took a 13-7 lead into the half. 
In the second half, Hoover pulled through to take home the victory.
Davis scored the first and second touchdown of the game, with Frank Higginbotham, Hoover's tight end, scoring the winning touchdown for Hoover. 
"The first half we were struggling on both sides of the ball, and we were at our lowest point," Hoover middle linebacker Kevin Amiri said. "We went into halftime and the coach gave us a pep talk, and we came up with a defensive plan. We went hard every play."