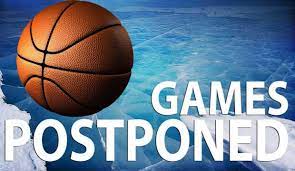 The Hoover High boys' and girls' basketball and soccer teams were forced to postpone this Friday's games against Glendale High because of a COVID outbreak, according to Hoover High Athletic Director Jack Van Patten.
"We're going to make these up if we can," Van Patten said. "We keep cancelling games all the time."
The Hoover boys' basketball team has had to cancel seven games this season because of COVID-related reasons.
"Now we're not allowed to practice for seven days," Van Patten said. "The goal is to finish up league play, but who knows."