An Artistic Journey
Her story started in Russia. In a small town. 
Her story then took her to a big city, because of her parents' desire to give her more opportunities to expand her artistic skills.
"My parents are extremely ambitious," she says.
And now, she's a senior in Herbert Hoover High School, and her name is Irina Riabova. 
She's an aspiring talented young person whose work is unmatched. 
Riabova has been working on her art for as long as she can remember. 
"It's like I was born with a pen or a pencil in my hand," said Riabova. 
Her art started with just scribbled doodles on her wall. It expanded to comics and small illustrations for her own stories. 
After completing seven years of art school, she started studying at a Russian college as a graphic-designer, and still is, continuing to attend and plans to finish studying next year.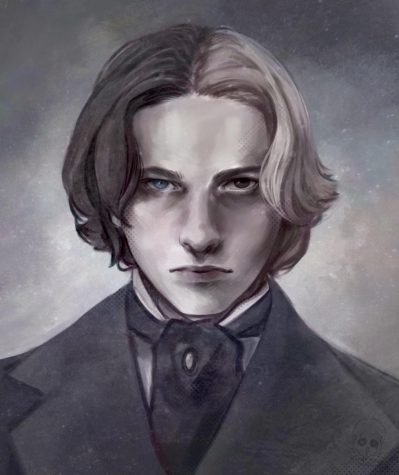 Riabova gets her ideas from the environment, books, works of art, and people. 
"I really like to interpret my thoughts through the prism through which I see the world and feel it," she said. 
She sees herself pursuing art, mainly in game development, comics and illustrations. 
Louis Tucci, her art teacher at school, has been impressed by her work.
"She's a complete professional and operates at a level of a high performing college student," he said. "She's destined to be a professional."
Riabova hopes to convey some meaning and history in her art for others. 
"It's just a way to share your feelings with the world," she said. "Sometimes, that's the best way to speak."