Hoover Falls to Muir, 7-5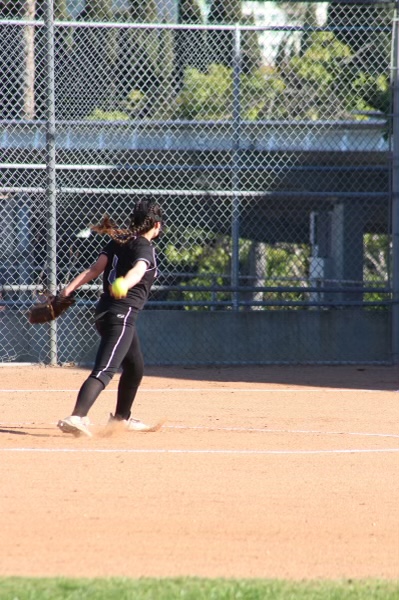 The Hoover softball suffered a close loss to Muir with a score of 7-5 during a home game on Tuesday.
Evelyn Ortiz started off the game for Hoover. However, Muir was able to make an early lead..
Hoover kicked off the second inning with a hit, and was able to tie up the score to 1-1.
The third inning started with Muir up to bat, and they were able to bring the score up to 3-1. Hoover had the bases loaded in the third inning, but brought in only 1 Hoover player in to score, making it 3-2.
The game stayed very relaxed, the score stayed 3-2 until the 5th inning, where Muir scored another run putting them at a bigger advantage at 4-2.
With the final two innings of the game, Hoover was able to get 3 more runs. Muir also put up 3 more runs with the final game score being 7-5, with Muir taking home the win.
"My team really showed up today," Abby Valle, senior softball player said. "I'm extremely proud of everyone."