Shahbazyan's next fight set
Hoover High grad will take on Anthony Hernandez at UFC Fight Night on May 20.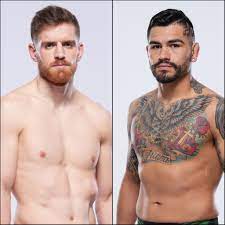 "The Golden Boy" Edmen Shahbazyan, a Hoover High grad, is now back on his way to climbing the UFC middleweight ladder. 
Shahbazyan is scheduled to fight Anthony Hernandez on May 20 at UFC Fight Night. A location has yet to be determined.
In his last fight, Shahbazyan snapped a three-fight losing streak with a technical knockout in round two against Dalcha Lungiambula, earning a $50,000 performance bonus for the fight. 
Hernandez has won his last three fights and has signed a new UFC contract. He has a 10-2-0 record in the UFC.
The 25-year-old Shahbazyan comes into the fight with a 12-3 record.