Bill introduced to start school later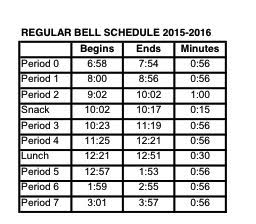 By Darla Crespin
Teenagers in the area may get to sleep in on school days if State Senator Anthony Portantino has his way.
Representing the 25th district consisting of Pasadena, Glendale, Glendora, La Cañada Flintridge, Claremont, and Upland, Portantino introduced a bill on Feb. 13 proposing a later start to the school day for middle and high school students.
Senate Bill 328, if passed, would require secondary schools to begin the day no earlier than 8:30 a.m.
"All of the data shows that schools that move to a later start, have an increase in GPA, test scores, college admission test scores, attendance, graduation rates, and a decrease in student violence on campus, drug use, and student car accidents," Portantino said when asked how this change would benefit students.
When presenting the bill, Portantino referred to the American Academy of Pediatrics' policy statement from 2014 which encouraged districts to delay the start of school to 8:30 due to the positive effect it has on students' health because of the extra sleep they were getting.
The release stated that if school attendance improves by at least 1% in a district the size of Los Angeles School District, an additional $40 million per year would be generated.
"We just introduced the bill, but most of the feedback that I have received has been positive," Portantino said.