Annual Relay for Life undergoes major changes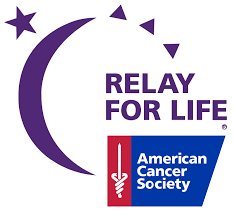 By Tierney Ulrich
       Canopies are set up, food is shared among friends, the glowing "Hope" sign illuminates the crowd. This is the atmosphere of Relay for Life, the school's signature fundraiser for the American Cancer Society (ACS) sponsored by the American Cancer Society Youth (ACSY) club for the past 13 years.
       This year, Relay for Life will be undergoing numerous changes. Normally taking place at Scholl Canyon Baseball Field, the relay will instead take place on the Hoover campus from 6 p.m. on October 21 to 6 a.m. on October 22. No sleeping is allowed because as ACSY president Zoya Egiazaryan ('18) explained, "cancer doesn't sleep and neither do we."
       The length of Relay for Life will also be cut in half. Rather than the traditional 24 hours, the event will last 12 hours. However, students will still receive 24 hours of community service for participating.
       The date will be shared with the annual Celebrity Basketball Game, which will occur during the first three hours of the event. To attend Relay for Life, the donation price is $40. For the Celebrity Basketball Game, it is $5.
       The Relay for Life team has been headed by English teacher Kari Vargas since its debut, raising $130,000 in support of cancer research.
       At its start, Vargas had no connection to the cause, other than an enthusiastic student with a passion for service.
       "What connects me is the kids," Vargas said.
       Vargas is extremely proud of the progress ACSY has made. The club's hard work is the reason the school will be hosting its own relay, catering only to Hoover students and staff. This private Relay for Life is a reward from the ACS.
       Vargas commented that she has cherished the times spent with the Glendale ACS, but thinks "we've outgrown them."
       Despite the change in atmosphere, Egiazaryan believes that the event will be "just as fun, memorable, and life-changing." Relay for Life is a chance for the school community to come together in support of a worthy cause.