THE WORLD ACCORDING TO JEFF GOLDBLUM: EPISODE ONE- SNEAKERS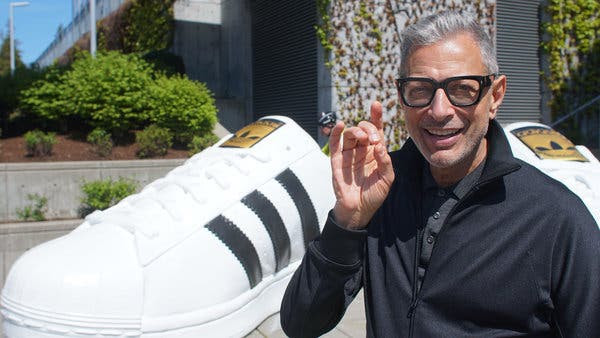 THE WORLD ACCORDING TO JEFF GOLDBLUM: EPISODE ONE- SNEAKERS
There are certain entertainment personalities you just don't get tired of seeing. The iconic actor, musician, and now host of National Geographic's new docu-series, Jeff Goldblum is among them.
When you stumble across the wide-ranging properties of the Disney Company such as Pixar, Marvel and Lucasfilm, you might find it shocking to see National Geographic as one of them.
"The World According to Jeff Goldblum" is one of the best original series offered on the service so far.
Not many consumers are inclined to watch a documentary-like TV show on any streaming platform. Over the years they have gotten the educational-learning-only stereotype.
Although the series is quite educational, it never gets boring.
 It's simply entertaining and absolutely brilliant in the sense that it's all about pop culture; a common interest for any age, especially teens.
The show follows in the footsteps of "Bill Nye the Science Guy" and other hit TV shows such as "Dirty Jobs" and "Mythbusters."
It takes into account what the worldview is like, not only from an elder but from a celebrity. The topics are compelling and interesting whether you are fascinated by them or not.
Upcoming topics include the world of ice cream, tattoos and denim.
Sebastian Guzman