Mask requirement lifted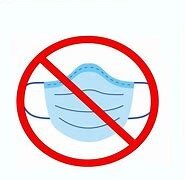 The indoor mask requirement for K-12 schools and child care facilities will be phased out on Friday, according to the California and Los Angeles County Departments of Public Health. Masks will be strongly advised but not required indoors or outdoors at any Glendale Unified school or district facility beginning on Saturday as a result of this amended policy.
Students, staff, and visitors who want to keep wearing their masks will be allowed to do so. Students and employees who choose to wear masks will continue to be supported by Glendale Unified. Any student or employee who wants KN-95 or surgical masks can get them in adult and kid sizes. 
Masks will be needed indoors until March 11 in all Glendale Unified school and district facilities. Outdoors, masks are recommended but not required.
A lot of people at Hoover are very excited about the mandate being lifted.
Junior Karly Rios is one of those students.
"I'm excited that the mask mandate is being lifted but also a little worried that covid numbers might spike up again. I'm really hoping that by our senior year all of this will be over," Rios said.
Some students are still worried about Covid due to not having masks but are also happy students can take them off.
Just like Rios, sophomore Katherine Nalchajyan is also a little worried about the mask requirement being lifted.
Said Nalchajyan: "I think it's good that we're overcoming the pandemic, but I am still a little hesitant about the mask mandates being lifted."