New tech revolutionizes students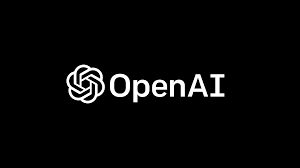 What is the easiest way to do homework?
Well, recently, a game-changing artificial intelligence technology, Open AI, has the potential to revolutionize the way students do their homework.
Open AI is an open-source artificial intelligence system that has been designed to be more efficient, intelligent, and versatile than existing AI systems. ChatGPT, which was launched on Nov. 30, is part of the broader set of technologies developed by OpenAI, which is closely affiliated with Microsoft.
Aram Baregamyan, a Hoover High School student, said "I love using the Open AI on difficult assignments for help, but then again; it is an AI. How far or how well can we trust this to not turn out to be the worst invention possible. I mean have you seen the matrix?"
This means that it can be used for a wide range of tasks, from powering robots to getting schoolwork done. Open AI systems have the potential to learn from their experiences and become smarter without the need for human guidance.
This invention will cause schools many problems with their students. Some schools have taken steps to block Open AI.
New York Public Schools, the largest public school district in the nation, have restricted access to ChatGPT, the AI system that can generate texts on almost any subject and in different styles. The system can also generate images and video based on what they've learned from a database of digital books, online writings and other media. The ChatGPT tool is available for free to anyone with an internet connection
"It is an impressive invention that has been created, and this shows how far the world has evolved with technology," said Daniel Shakaryan, a Hoover student.