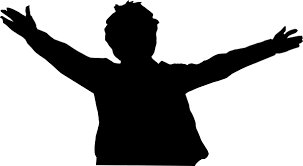 Hoover High School opened a new club for newcomers from different countries all over the world. 
The founders of the club were students at Hoover High School, Mia Marekhashvili and Armen Tovmasyan.
The idea for the club came from Marekhashvili after she moved from the country of Georgia to the United States.
What inspired her to make this club was when she moved to the United States in her sophomore year, she had a hard time understanding and getting used to the American School and it took her sometime to get used to it. 
"The moment we came here we experienced a cultural shock," Marekhashvili said. "The American school system and the culture  was unfamiliar to us, we had a lot of questions and we had to figure it out on our own."
Tovmasyan moved to America from Ukraine during his sophomore year as well. 
Marekhashvili and Tovmasyan shared the same struggles so they thought the club was a perfect idea to help oter students that come to the United States without knowing the language or knowing the American school system.
Tovmasyan is also an athlete at Hoover. 
"I'm a high-achieving student, currently enrolled in four AP classes. I'm determined to excel in each of them and aim to earn top scores of five," Tovmasyan said.
Both of the students are now taking multiple AP classes and succeeding in school with just a year of being a student at Hoover High. 
"I thought it was a great and excellent idea, and I didnt have any doubts about this club especially because I teach a lot of ELD students and newcomers," said Gevorg Idzhyan, an ELD and English teacher at Hoover.