Madden Ultimate Team Review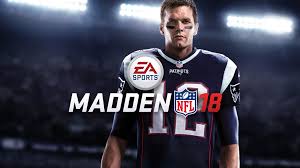 By Jordan Eghdamzamiri
          Football season has unfortunately ended, but that will not stop EA from releasing exciting new content for Madden Ultimate Team in Madden 18.
          The yearly renditions for sports video games receive many purchases, just simply due to the sport.  2K dominates the basketball side of the sports gaming world, while EA, one of their fiercest competitors, and the dominant franchise when it comes to the NFL.
          Ultimate team is a staple of the Madden series, where players go through many various solo challenges and online games to collect player cards to assemble squads to play against random online opponents, as well as with your friends.
          MUT, as Madden Ultimate Team is abbreviated, is a mode that takes a good amount of getting used to, as the auction and trade block are different from any other game, the sets and challenges are difficult to navigate through, and the objectives may seem overwhelming for new players.  After some time spent on the mode, however, it began to be manageable to use.
          I started the MUT experience by completing some of the solo challenges to collect some elite players to build my team around.  The Kickoff challenges provide some gold players to start with, and the more rigorous solos rewarding with coin rewards to buy new players, as well as exclusive elite players to continue improving the squad.
          When I felt confident enough to take my team online to compete, I went onto the seasons mode.  I lost, I lost again, and I lost again, and did not have much fun in doing so.  But over time, I slowly became used to the plays to run in certain situations, and I eventually pulled off a few wins with some slick throws from Madden cards such as Legends Michael Vick, and great halfback runs with Snow Beast Adrian Peterson, as well as great defensive plays from Most Feared Richard Sherman and Gauntlet Barry Church to lock down the opposing teams.
          Did I mention that I spend a total of zero dollars to assemble my 92 overall squad?
          The Madden Ultimate Team mode is an incredible experience that allows you to create a team that can compete online from simply playing challenges that give greater rewards the more that it is played.  Year-long content is one of EA's most desirable acts in Madden Ultimate Team, and it is a game that I will surely be playing for the months leading up to the release of Madden 19.