Freshman Mentor Program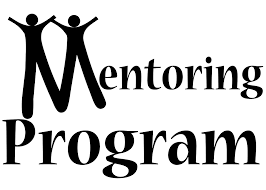 By Sydney Madamba
Student-Run Freshman Mentor Program Goes Off to a Great Start with a Substantial Story Behind It
This year, upperclassmen developed a new program to help guide freshmen throughout their first year of high school. Each student of the graduating class of 2022 has been paired with a mentor that they can go to with any questions that come up.
Before the program was created, upperclassmen would mentor students from the California Junior Scholarship Federation (CJSF) at Toll Middle School.
In 2017, the DSA class of 2019 began to tutor Fresh Start students, students who struggled academically through middle school.
Since the program went exceedingly well, the DSA cabinet members thought to open it up to all the freshmen instead of just Fresh Start students. They introduced the idea to Principal Jennifer Earl in the summer of 2017, and during the summer of 2018, upperclassmen worked together to create the structure of the program.
Amisha Chowdhury ('19), Vice President of DSA 2019, and one of the program's mentors, believes that "the whole point of the program is to provide the freshmen with any type of support," especially from someone who has experienced being a freshman.
On August 17th, freshmen orientation day, each student received a number on their schedule corresponding to their mentor and met at an assembly the day of orientation. After meeting each other during and after the assembly, some groups headed into different classrooms to talk about what the mentors were for and shared their contact information.
Some led their group to get their ID and their pictures taken, others went to get their books, and some took a tour of the school looking for the freshmen's classrooms. Most say that the program helped lessen their anxiety.
"It lightens the mood on the first day of high school," said Madison Pezzini ('22).
She also feels that it's good to be independent sometimes and that a mentor is "like asking a stranger for advice."
According to Nela Hovasapian ('22) the program is "awesome, a great idea that helps freshmen feel welcome into their new school."
Because of how successful the orientation was and how it is progressing, students running the program want to make sure it lasts in the long term.
In order to achieve that goal, the program's coordinators, seniors Chowdhury, Arsen Ramazyan, and Kavika Kapoor, arranged for the mentors to get professionally trained. On September 21st, mentors visited freshman English classes to run restorative circles. They discussed their future goals, college preparation and ways to be a successful student.
Since this is the pilot year of the program, there are still some improvements that need to be made.
Ramazyan, President of DSA, thinks that "the freshmen orientation should be split into two days so it runs more smoothly and there's more attention toward the mentors."
Chowdhury concurs, feeling that there should be more structure and organization in order for the program to be efficient in the future.
Credit: Ohio State PRSSA