Which Disney Princess Are You? // Personality Test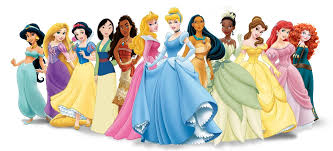 PERSONALITY TEST
WHICH DISNEY PRINCESS ARE YOU?
Choose A, B, C, or D and keep track of your answers. Then see your results at the end of the quiz.
What's your favorite thing to do on a rainy day?
A.] Sleep
B.] Read
C.] Spending time with my friends or family
D.] Eat
What is your favorite color duet?
A.] Green or white
B.] Purple or blue
C.] Pink or red
D.] Orange or yellow
What's your favorite season?
A.] Spring
B.] Summer
C.] Autumn
D.] Winter
Choose a place to visit.
A.] Forest
B.] The library
C.] The mall
D.] A restaurant
Results:
As- You are Aurora from Sleeping Beauty. You are connected to nature and are one of the sweetest people anyone could get to know.
Bs- You are Belle from Beauty and the Beast. You are intelligent and love to read books. You are curious and adventurous.
Cs- You are Cinderella. You love animals, you are kind, and have courage. You also have compassion and care about your family dearly.
Ds- You are Snow White. You are gentle, innocent, kind, and sweet. You always see the good in people and are optimistic.
Kristen Marshal