COVID-19 impacts local games
Boys' basketball and girls' water polo contests cancelled, fans not allowed this week because of COVID-19.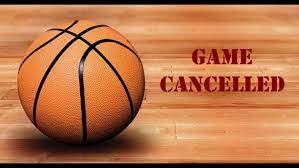 The new variant of the COVID-19 virus, Omicron, continues to impact high school sports, with the latest developments being announced on Monday after the Pacific League athletic directors had a meeting.
The Hoover-Crescenta Valley boys' basketball game on Tuesday was canceled because of a recent Covid-19 outbreak. The Hoover-Burroughs girls' water polo match on Tuesday was also canceled due to Covid. 
There will be no fans allowed in the stands at boys' and girls' basketball games this week because of safety precautions relating to the increasing number of COVID-19 cases. That means Friday's Glendale-Hoover basketball games will be played in an empty gym with no fans allowed. Fans will still be allowed at this week's soccer games.
However, Friday's basketball game might be canceled, depending on the COVID tests that were taken by players on Monday. Those test results don't come in until Tuesday.
The future of sports will be heavily influenced by the state of the virus. According to the LA County Department of Public Health, the daily number of COVID-19 patients hospitalized is growing and the positivity rate is increasing.
"You have to roll with the punches," Hoover boys' basketball Coach and Athletic Director Jack Van Patten. "We can't give in to despair. I feel bad for the kids, especially the seniors."