Burbank Unified School District to return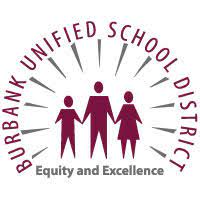 The Burbank Teacher Association and the Burbank Unified School District have agreed to start the school year for all grades on April 12, Burbank Superintendent Matt Hill announced in an email on Friday.
The union and the district agreed that mornings will be for distance learning, while afternoons will be in-person. Any students willing to participate for Hybrid learning will be divided into two groups, A and B. Students will meet in-person two times a week in these groups.
The principals of the schools will use several factors to determine who gets to be in what group out of the two.